Billy Joel's Autograph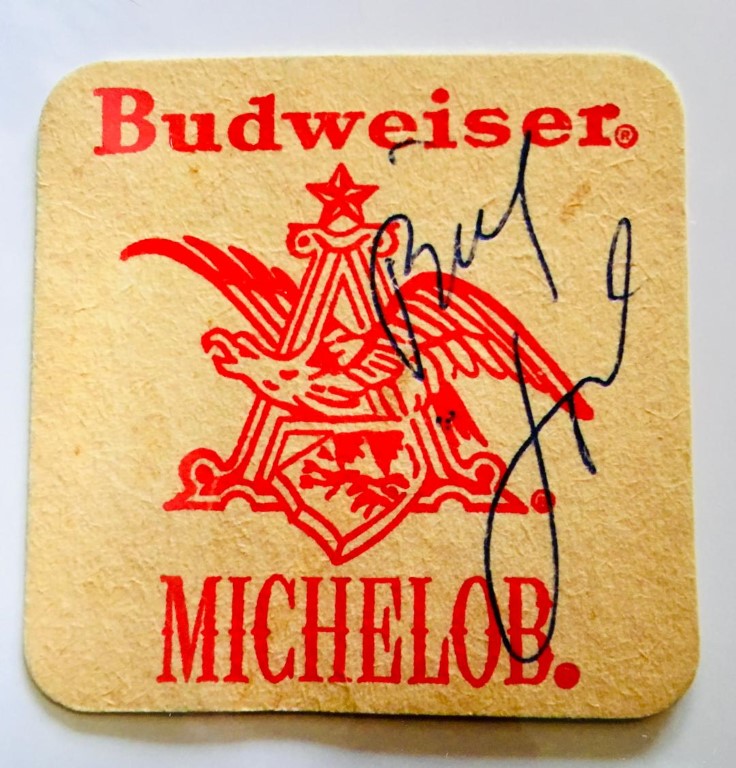 BILLY JOEL history! He was born William Martin Joel. As a young teenager, and even now, his friends call him 'BILL'. As he became famous through commercializing and marketing, he would become known as 'BILLY' Joel. In a chance encounter in the 1970's, before he became famous, BILL JOEL signed this beer coaster for me at Christiano's 'Italian Restaurant' (made famous by the song) which was located in Syosset, Long Island, New York. (See Photo Album 3) This is how he signed his name on (checks, contracts, autographs, etc...) in the 'early' days!
This quality 8X10 reprint (enclosed in a glass frame) is processed by a professional photo studio and only a limited number of prints will be sold!
A must see, must have of this 'Rare' BILL JOEL autograph! Authenticity 100%! BILLY JOEL has posted this signed beer coaster on his website > billyjoel.com. This BILL JOEL memorabilia makes a great (Birthday) gift for a true fan! Only $24.00,  delivered in (5) days, and shipping within the USA is FREE!  e-mail > my_life_billy_joel@yahoo.com for direct purchase or view on ebay, Billy Joel's autograph. This reprint is visually AMAZING! A limited number of prints will keep this item 'Rare'! BUY NOW, because once they're gone, they're gone! 
©Copyright 2022  All rights reserved.