Billy Joel's Autograph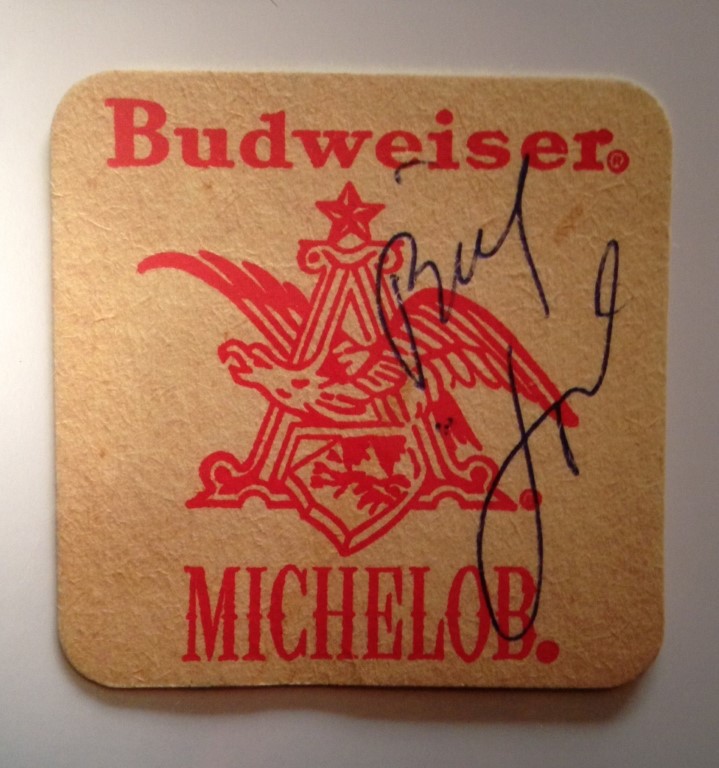 BILLY JOEL history! In a chance encounter before he became famous, BILLY JOEL signed this beer coaster in the summer of 1977 @ Christiano's 'Italian Restaurant' (made famous by the song) which was located in Syosset, Long Island, New York. See photos and read about the encounter on this website! (Photo Album 3, photos 10 > 15) This glossy 8X10 quality print is processed by a professional photo studio and only a limited number of prints (300) will be sold! (They're selling FAST!) A must see, must have of BILLY JOEL's autograph! Authenticity 100% BILLY JOEL has posted this signed beer coaster on his website > billyjoel.com. BILLY JOEL autograph makes a great gift and it's only $20.00!
Shipping is FREE (within the USA) and delivery in less than (1) one week! (after payment) International - U.S. $40.00 Satisfaction is 100%!
Email - my_life_billy_joel@yahoo.com for easy purchase instructions. Or on ebay, Billy Joel's autograph / prints. (Contact satisfied buyer > toyota0929) Limited number of prints will keep this item rare! Copyright (c) 2019 All rights reserved. Before this item sells out, BUY NOW!